Welcome Home
Eat, breathe, relax, be inspired - join the club! Chic, sexy, cosmopolitan, yet utterly local - Déryné opened on a street market, far away from the tourist crowds in the heart of a quiet Buda neighborhood on the summer of 1914. It has been the café to hang out and the spot to be seen ever since. Artists, authors, movie stars, designers, ballerinas, the rich and famous shared the space with local crowds over coffee, drinks, food and the decadent magic lingering around its walls ever since.
Déryné hardly ever closes. This bustling corner of the city attracts hedonists, foodies and a cool young clientéle with charm, smile and absolutely comfortable food. We serve morning café, breakfast, brunch, lunch, dinner and snacks till late. There is even a bakery on the premises, just to make sure our sourdough is always fresh and crunchy..
If you are the kind of gal who loves to mix with the locals, sipping on a wild botanic cocktail, savouring caviar and oysters over rye toast and listen to a pair of vintage Klipsch speakers playing tunes on vynil, well, come on in, welcome home!
Family
We are the heartbeat, the soul and life of Déryné. Owners and guests, locals and travellers, moviestars and charming bartenders, lovely maids, poets, artists, maitr'd-s and garden keepers. We are open-minded, we are good, we are hedonists and there is rock and roll flowing in our blood. We are the Déryné family.
We'd love to charm you away from the crowds of downtown and show you life in Budapest like you could not imagine before. We are here to be your best friends in the city no matter if you are here for 10 years or just 10 days. Just drop in for an afternoon coffee and listen to live piano or dive into a full dinner experience with cavirar, steaks and local wines. Make us a stop on your bike trail or your morning run or be a regular for lunch and you will always be greeted with the smile you have come to expect in this lazy, relaxed corner of old Buda.
Our family consists only of professional, family-oriented, open-minded folks with a passion for hospitality. If you are interested in a career opportunity, please send a CV to mybistrojob@gmail.com and we will soon get back to you.
Sunday Brunch Party
Deryne has been the weekend brunch capital of the Buda hills for several years in a row. We are expecting our regulars with hand-written welcome cards, a great selection of oysters and seafood with champagne or prosecco and a special weekend a-la-carte menu with warm breakfast items till 4 pm. Live, soft gipsy music and an upbeat local crowd will always cheer you up with a good buzz and our kids' corner with a babysitter will take care of your kids while you relax and enjoy your weekend.
And now introducing our iconic Sunday Brunch Party with local DJs starting at 2pm every Sunday going strong with a party atmosphere all the way till the evening hours. Reservations required. Enjoy!
Our Food
We are dedicated to serving simple, sexy, comfortable bistro dishes. Everything we put on the plate must be just as brave and honest as a true, dedicated lover. Our oyster, caviar and steak selection is possibly the largest in town. We dry-age our wagyu, kobe, kagosima and angus steaks imported directly from Australia, the USA, South America and Japan. Our fish is served in whole, market fresh and by the weight off our open oyster bar in the main dining room.
We love sourcing our ingredients locally and do the whole cooking process, smoking, confit, sous-vide, slow fermentation and everything else in house. We maintain our own botanic garden for all herbs and most of the greens we put on the plate. We love our trade and will not ever accept anything less than perfect. Our soups, sides, salads, weekend specials, fruit cakes and cheesecakes however will change with the season. We are proud to be the largest Budapest spot to receicve Michelin-recommendation since 2014.
Our Bread
Déryné first and foremost is about our bread. Our house bakery has been the backbone of our service since day one. We start our breakfast service bringing hot, fresh bread off our ovens and fill our bakery shop next door with over 40 different types of savory and sweet products for the locals that line up as early as 7 in the morning.
Good bread is what we are! All artisan, with no preservatives, no artificial ingredients using only age-old recepies and methods. In fact, some of our customers come just for the bread and stay for the rest.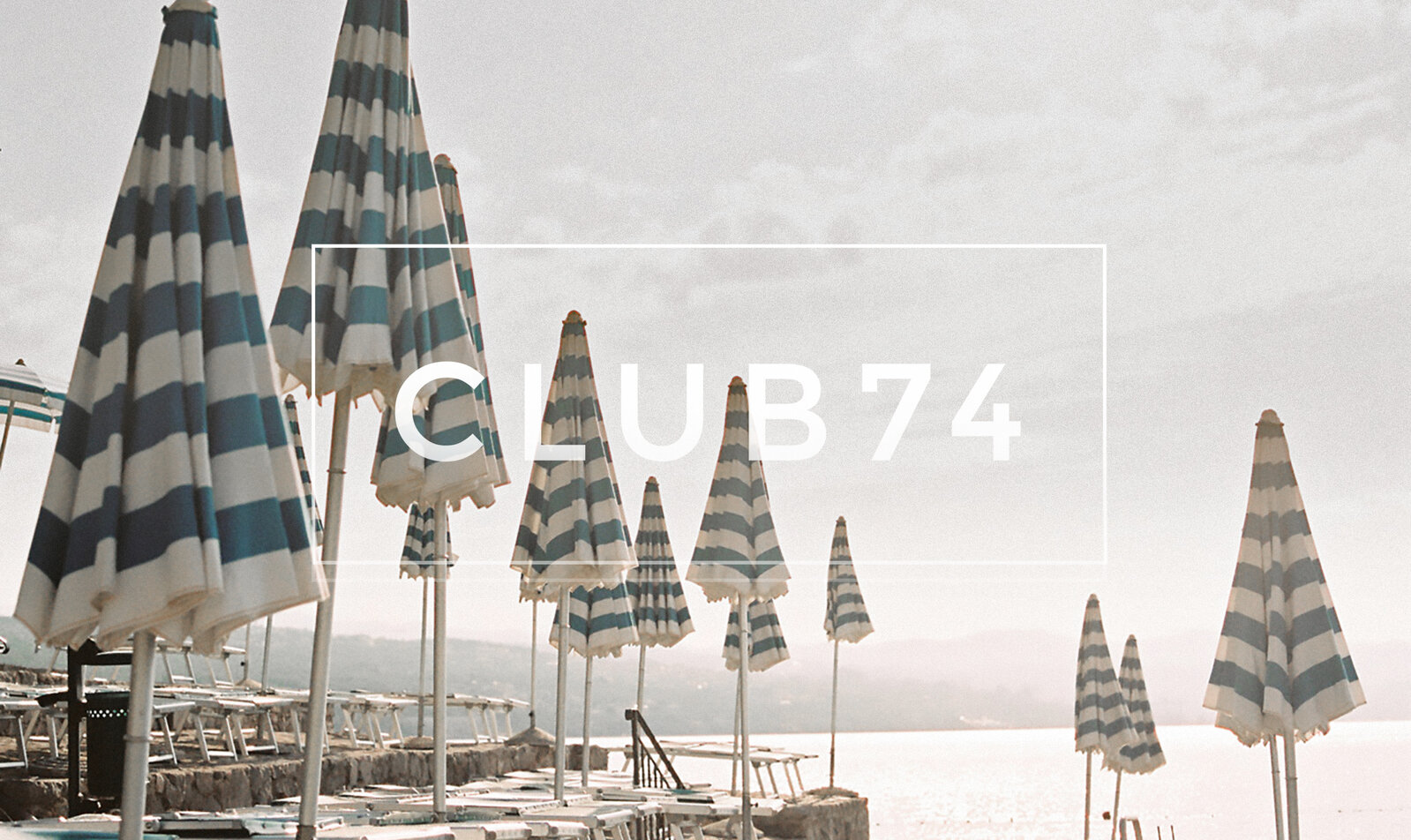 Club 74
Over the years we built a VIP society of local friends and expats living in Budapest sharing our values. Private wine tastings, jazz concerts, dance and music events, cigar and rum tastings all sweeten yor urban life once you become part of our small community of friends. Should you be interested, let us know by email or telephone and we will get back to you. We evaluate new admissions on a monthly basis.
Or if you wish to organize a specific private party, please drop us a line at friends@deryne.com or call Brigi and Betti Patricia at +3670 397 2537 and we will take care of you.
Déryné for business
Déryné is a local favourite for groups and functions of any size. We serve our VIP business parnters with morning press conferences, business breakfast, lunch, dinner and laid-back, cool wine tastings. We will be proud to be a part of your special occasion from 20 to 250 people. We have been partnering with the following companies so far for private functions: Telekom, RTL-Klub, TV2, Apple Hungary, Market Zrt., Vodafone Hungary, Telenor, Hungarian Olympic Association, The Prime Minister's office, Ministry of Finance, Budapest Stock Exchange, Concorde Zrt, Equilor and the list goes on and on...
Call Brigi in regular business hours at +3670 397 2537, or drop us a line at friends@deryne.com.
If you already know your specific date, group size and function, please check our availability below: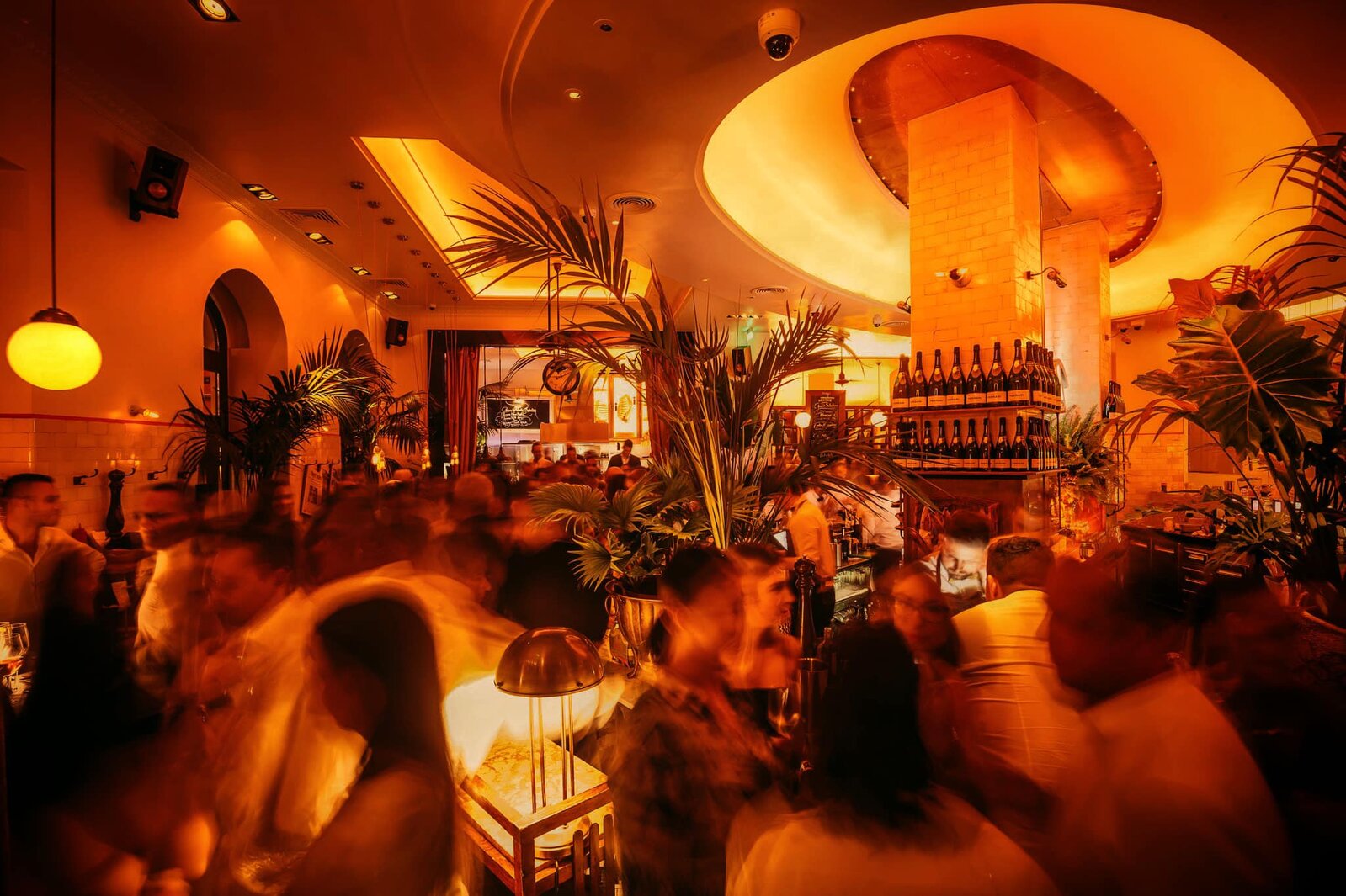 HELLO 2024!
Let us celebrate together at Déryné! Reservations are ON, the prepaid amount will be fully deducted from your bill at your table. Should you wish to choose a sparkling or champagne upgrade, you'll enjoy 10% discount at the booking. Our DJs will tune us to the perfect mood for an unforgettable evening playing signature French bossa, swing and lounge classics with a mid-Eastern twist.
Dress code: chic formal
For special requests and updates we will be happy to assist you at: +36 70 635 7050
Contact
Déryné table stories. Iconic dishes, extravagant crowd, comfort food with a cosmopolitan soul and a local heart.
Open
mon-wed 8.00-24
thur-fri 8.00-01
sat 9-01
sun 9-24
Live manouche jazz, piano or DJ every day.

tel: +361 225 1407
mail: friends@deryne.com
address: 1013. Budapest Krisztina tér 3.
Our 15% service charge benefits our entire team. Comments and suggestions are welcome by our owner: kristof@primetime.hu